This guide explains an update to an existing feature that allows users to embed videos on their profiles, either in the Avatar section, or the portfolio section. Moreover, it autocrops the images to be square and allows the users to zoom in/out so the image is at the desired size, as well as allows them to rotate the image.
Video Guide
Step by Step Guide
In the admin dashboard under the 'Settings' section is the feature 'Allow freelancers to rotate their profile image? (Optional)'.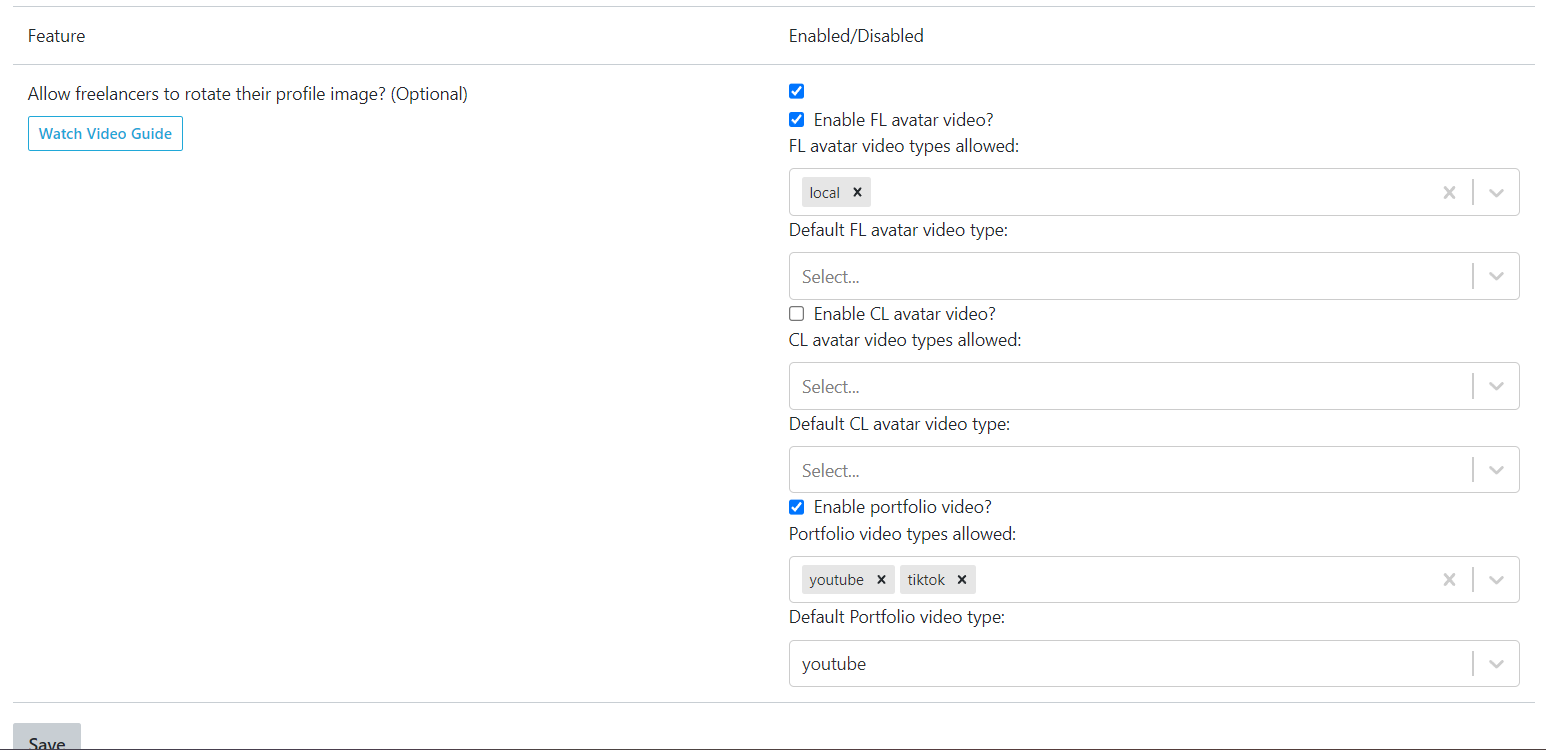 At the most basic level, this feature, when enabled, allows users to rotate their profile image, zoom in to a specific part of the image and recenter it as well. As shown in the image below, the user interface to complete each of these actions is self explanatory.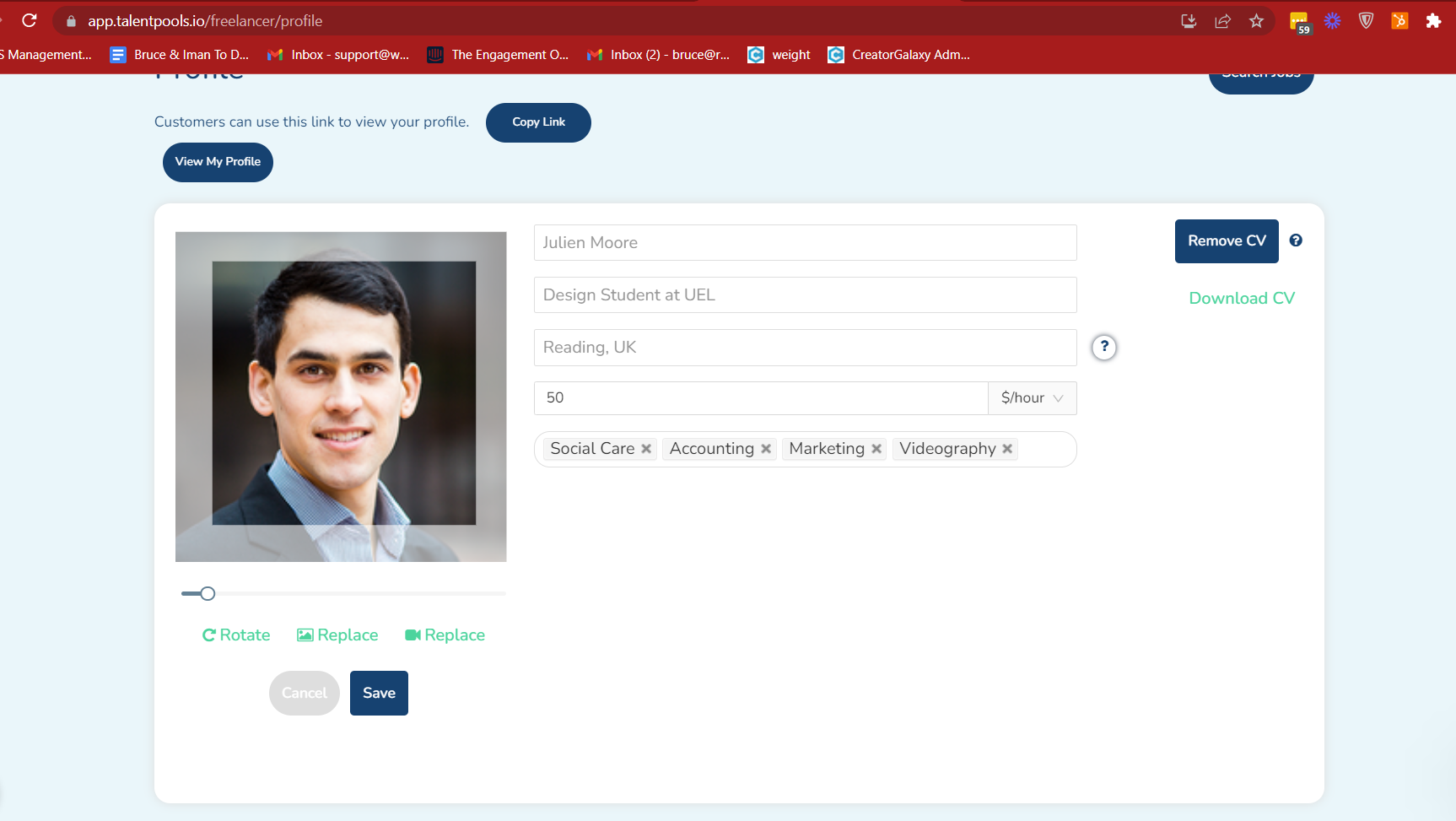 Enabling this feature will allow the admin to activate additional sub-options for their users.
Specifically, the admin can allow for videos to be embedded in the profile image section for both experts (FL) and customers (CL), and can allow for videos to be embedded in the porfolio section of the expert profile.
Each checkbox in the feature enables the relevant section (expert profile image, client profile image, portfolio section) where the admin can choose the video source that users can choose from: YouTube, TikTok and local (upload from their device). The admin can subsequently select the default video type, to streamline inputting URLs from a single source. The end user will be able to choose the video source from a drop-down list, and if the 'Default Video Type' has been selected from the admin dashboard, that URL field will automatically appear for the end user to input the URL. In the image below the YouTube source is defaulted for the portfolio section, so the user can directly input their YouTube URL. If instead they wanted to embed a TikTok video, they need to simply select TikTok from the top drop-down option and then input their TikTok URL instead.