This guide explains how to enable the optional field for job location and preferred freelancer location when customers are posting jobs.
Video Guide
Step by Step Guide
This feature is enabled in the admin dashboard by selecting the following option.

Customers when posting a job will then have the option to input the 'job location' and preferred location of their freelancer.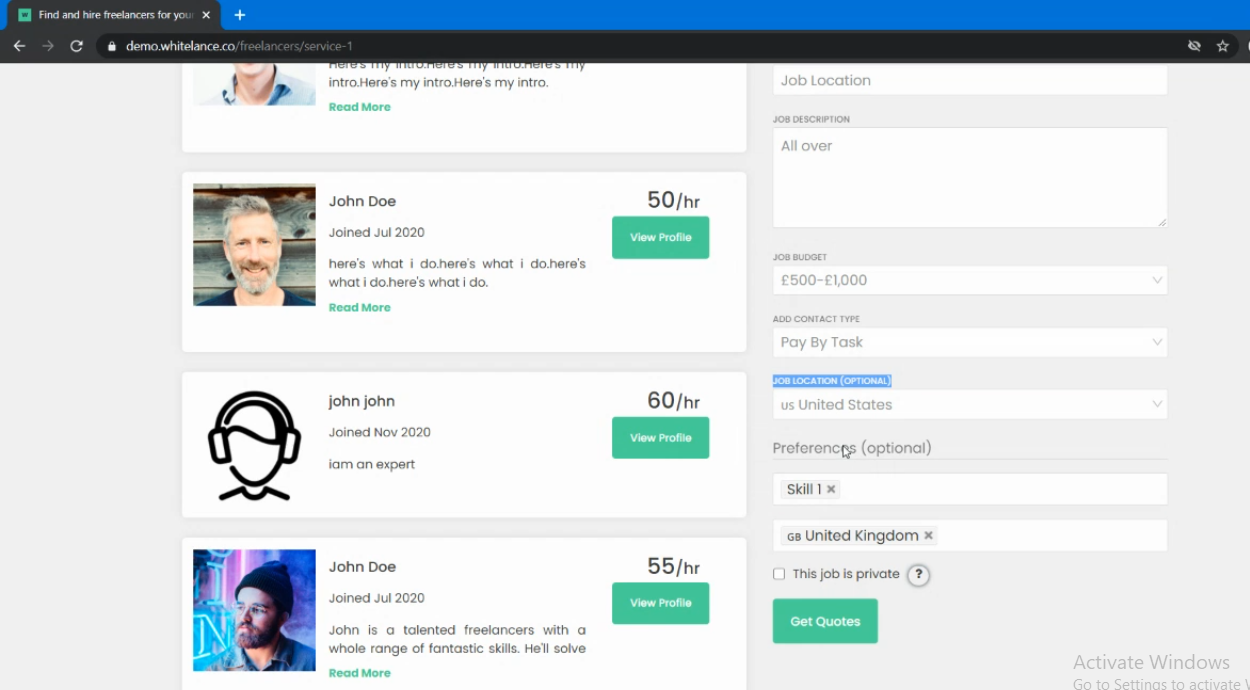 These will appear when freelancers are searching for jobs.