This video guide explains how freelancers and customers can have a video call to discuss a contract.
Video Guide
Step by Step Guide
This feature can be activated on your admin dashboard under the 'Settings' menu item.

Once this feature is activated freelancers and customers will have the option to start a video call when they are on the proposal and contract pages.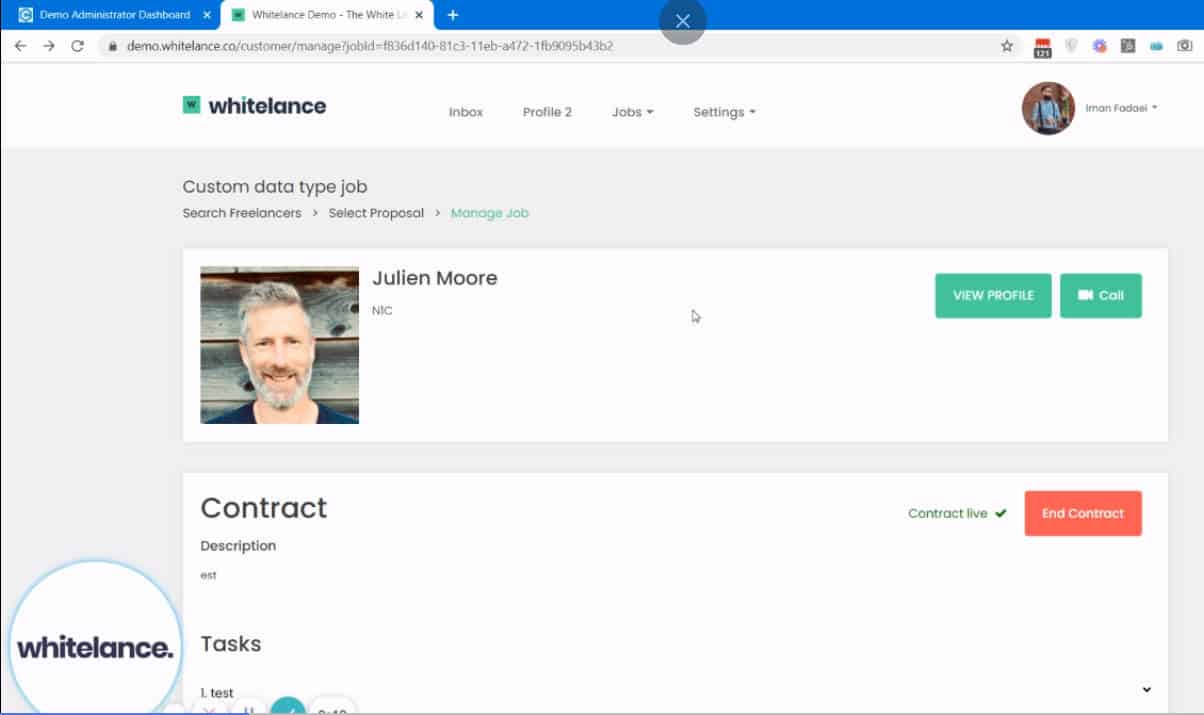 Once either party clicks on the video-call button, a pop-up screen will appear for both parties asking them to join the video call. An email notification will also be sent with an invitation to the video call.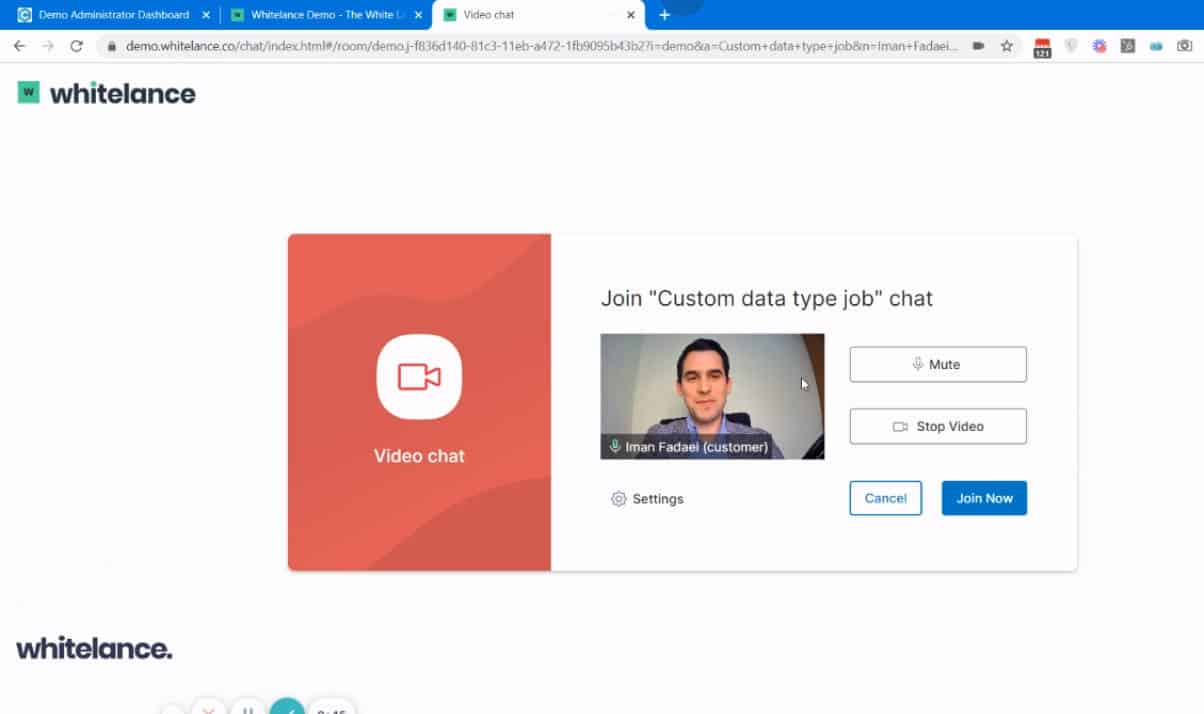 Once the call is active anyone can share their screen, mute themselves, disable their camera and change any other number of system settings around the call itself. This tool is very useful for customers and freelancers to communicate efficiently on the project under discussion.