This guide explains a new feature that allows customers to send job offers to freelancers instead of directly starting a contract, after the freelancer has sent in a proposal.
Video Guide
Step by Step Guide
This feature is enabled in the admin dashboard under 'Settings', by selecting the 'Allow customers to send job offers to freelancers?' option.

Previously, freelancers sent in job proposals and the customer, after choosing the proposal that suited them best, started the contract. With this feature enabled the customer instead of starting the contract, sends a job offer to a FL that has sent a proposal.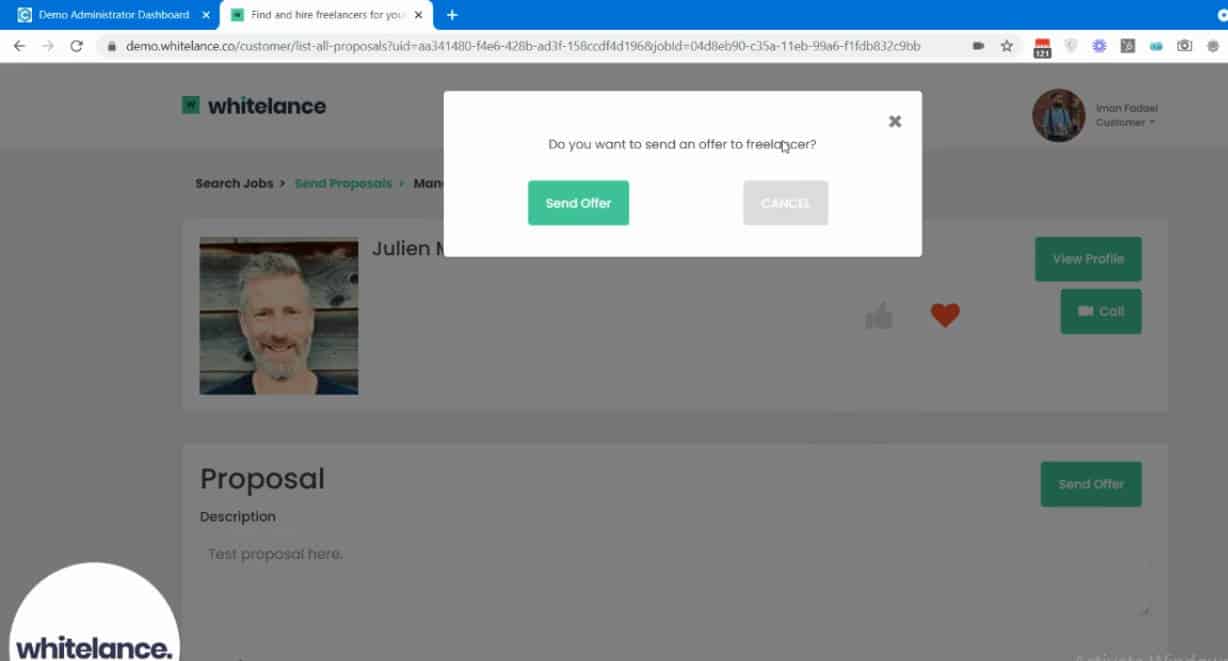 The FL must then accept for their contract to become live. In this way the freelancer does not risk being hired for several jobs at the same time.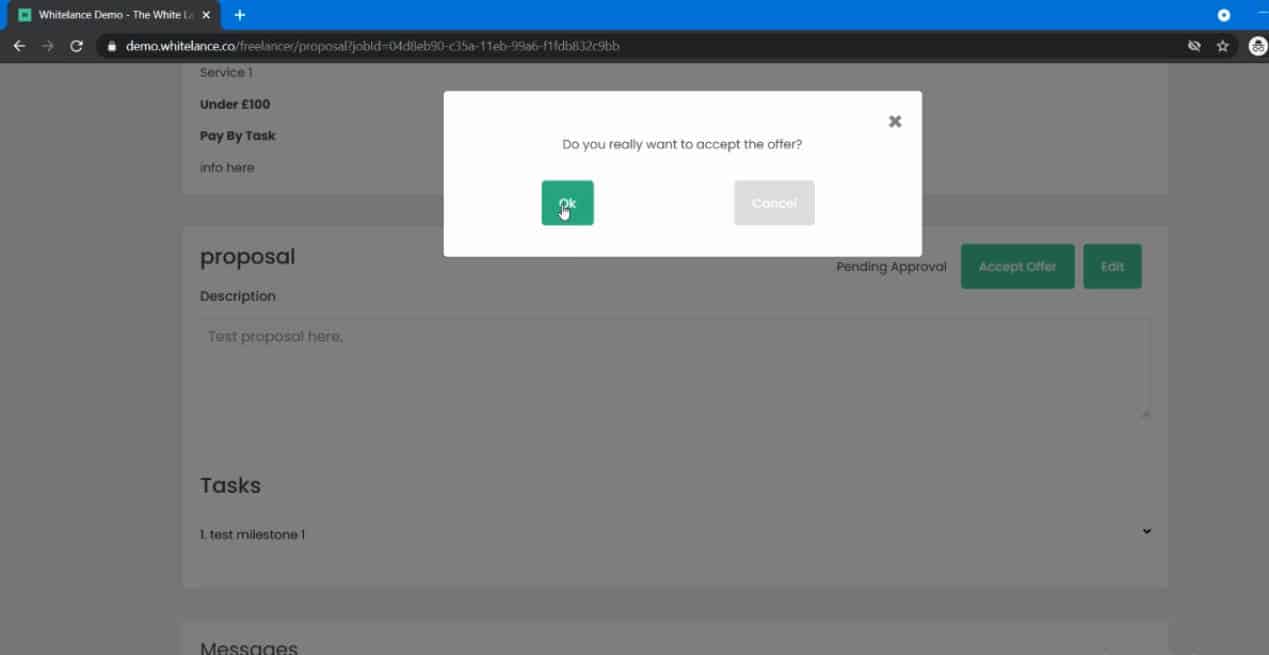 Once the FL has accepted the offer, the contract is live and can be ended once all started milestones have been completed.