This guide explains a new feature that makes the Search Talent Page available to anyone with the URL.
Video Guide
Guide
In your admin dashboard under 'Settings' is the option to enable the feature 'SearchFlPublicPage' (name likely to be changed to 'Make Search Talent Page Public' or similar).

Enabling this feature will give access to the /customer/cl-search page to anyone that has the URL. Note that by using route aliases (under SEO section of Admin Dash) the URL can be changed, though the one mentioned above will always work, and will simply redirect to the new one.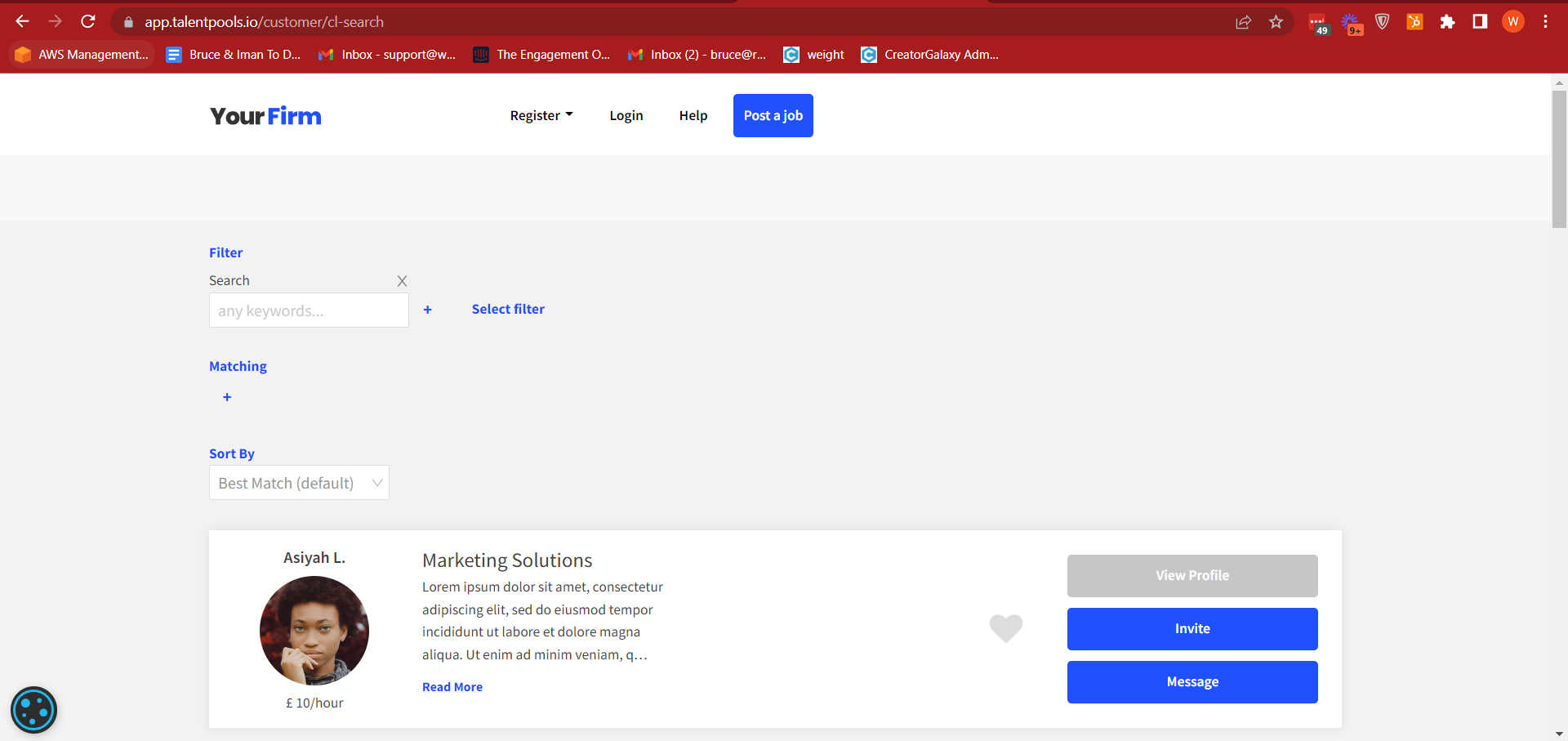 Guests visiting this page will be able to:
–> Sort through the candidates: Sort by first name, last name, hourly rate, best matching score,
–> Filter through candidates by using custom data items or keywords (matches to both CV and keywords written on their profile), and
–> Match candidates to the criteria they set (from custom data items) to see who scores highest for the criteria they input.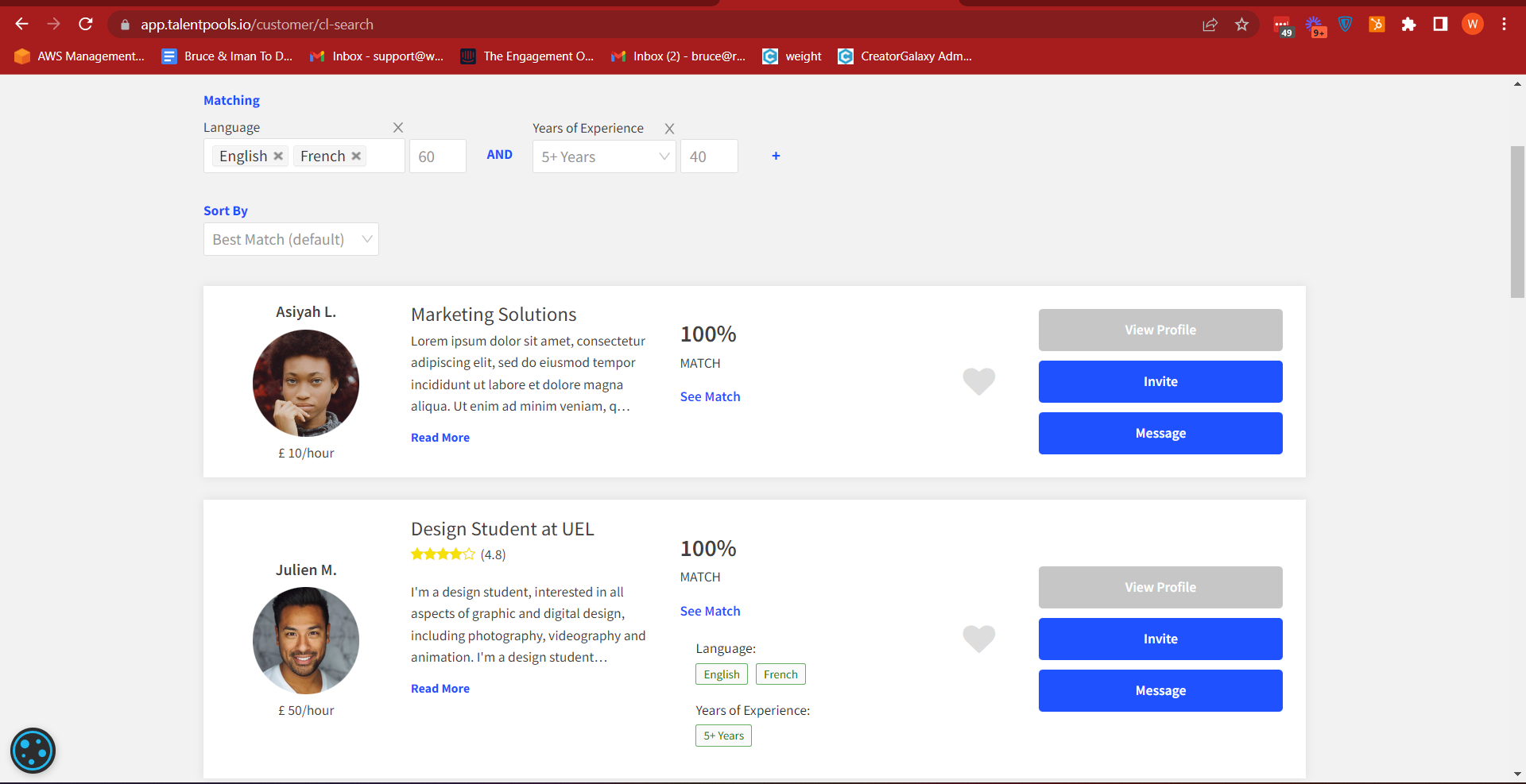 There are several available features that will restrict the talents' information from being fully visible, such as hiding the last name (as shown in image above), blurring the name/hourly rate/ profile image or hiding the name completely.
In this way the platform administrator can choose to show the quality and volume of candidates that are available on their platform, without sharing the candidate's information with the clients until they have registered an account.