This guide explains how an administrator can change the timing of the Stripe onboarding prompt for freelancers searching for jobs.
Video Guide
Step by Step Guide
This feature is activated in your admin dashboard by selecting the 'Delay the Stripe registration prompt until a later trigger?'

In the selection box the following options are available.

When this feature is not enabled the following stripe onboarding pop-up appears when a freelancer begins their search for a job by accessing the 'Search Jobs' page.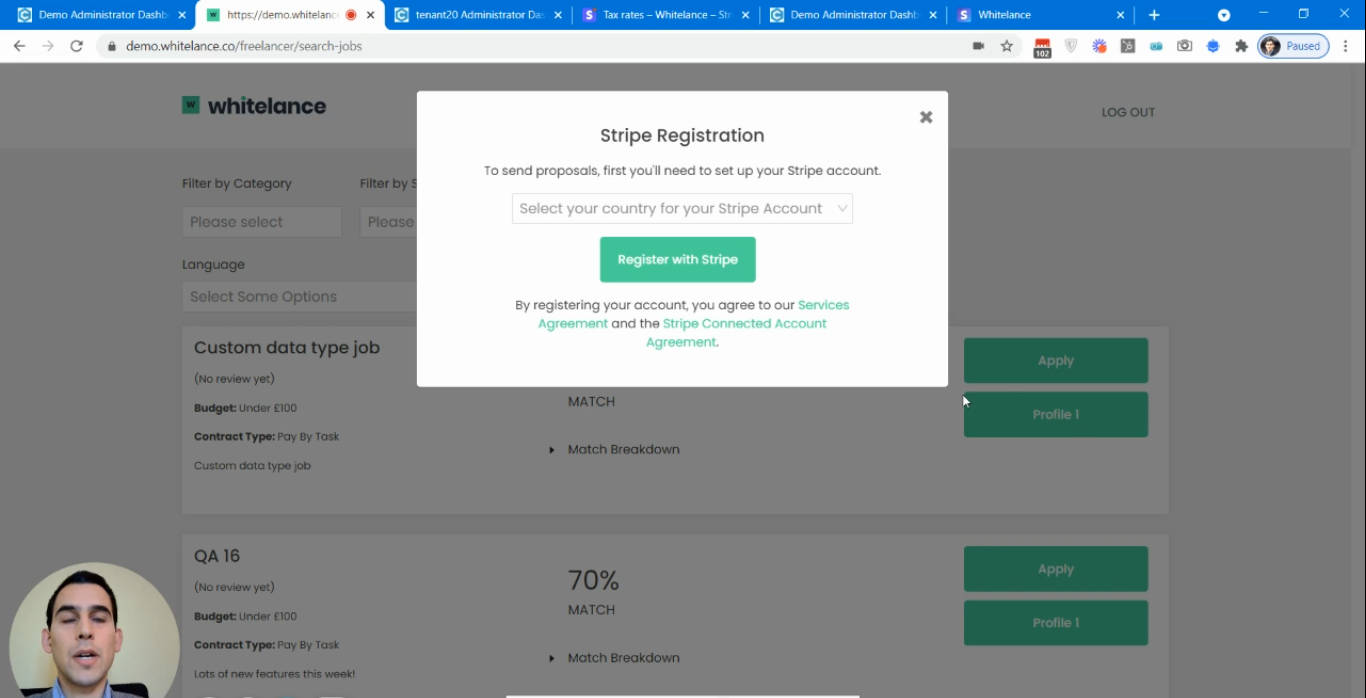 When the feature is enabled the same pop-up appears but depending on the admin's selection the prompt will occur when the freelancer finds a job that interests them and clicks 'Apply', or when a freelancer accepts an offer by a proposal created by a customer.