This guide describes how admins can revert their styling edits to a timestamp of the previous saved Styling settings.
Video Guide
Guide
Within the Styling section of your admin dashboard in the top right corner is the option to 'Restore Styling'.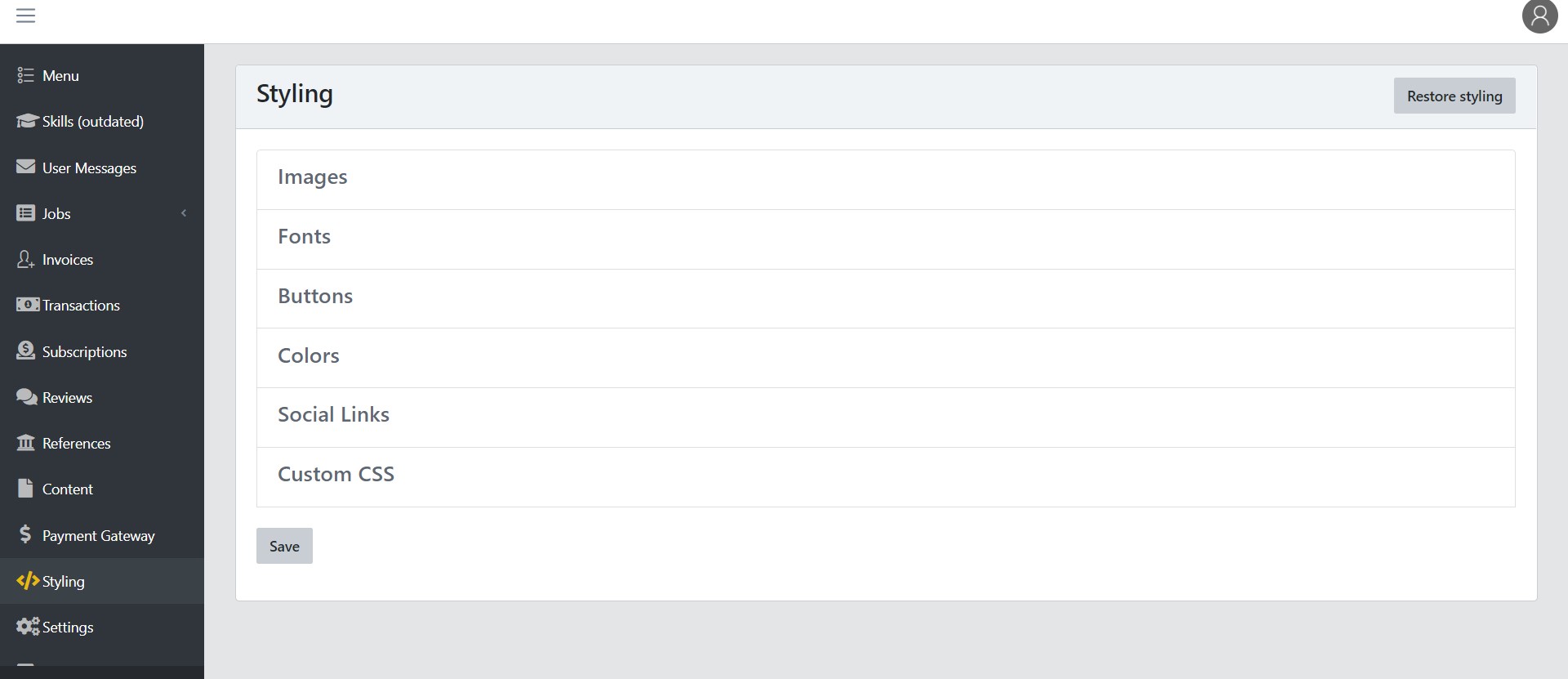 This gives the administrator the ability to make changes within the 'Styling' section, with no concern of making errors in styling, as they will be able to revert to previous styling settings from timestamps of previous sessions.