Referral codes are used for dynamic commissions and as an award system between users/customers for bringing new talent onto the platform. This guide explains how to edit the referral code that a user may have.
Video Guide
Step by Step Guide
On your admin dashboard under the 'Users' menu item, if you select the user in question and select 'view' all the data pertinent to that user is presented.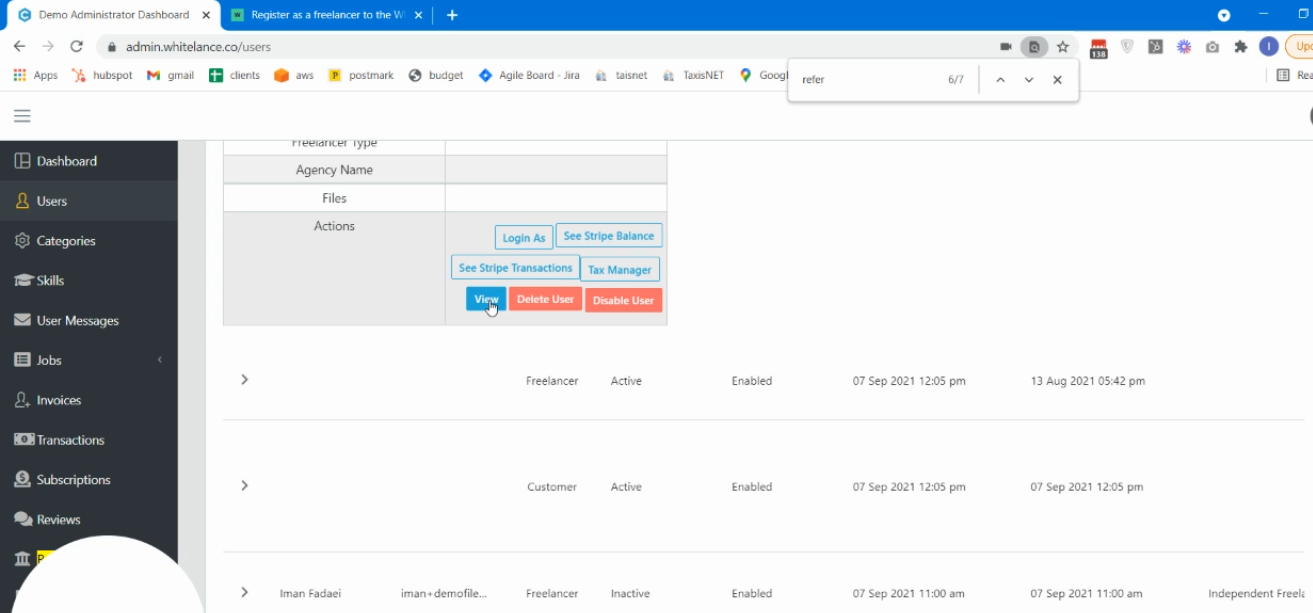 One of the input fields that can be edited is that of the 'Referral Code'. In this way you can remove or adapt the existing code that a user may have. Note that you must scroll down and click 'Update User' for the changes to be maintained in the system.