This guide explains a new feature that displays the customer's admin fee on the freelancer's invoice.
Video Guide
Step by Step Guide
In your admin dashboard under the 'Settings' menu item is the option to 'Display the customer's admin fee on the freelancer's invoice?'

Stripe charges a fee for all transactions that their platform processes. These fees are collected from the marketplace, even though they are generated from the users' transactions. In the example that follows, a freelancer has completed a task valued at £10. The platform charges a 10% commission on the milestone value, the customer's Stripe fee is £0.50, while the freelancer's Stripe fee is £0.12.
The freelancer invoices the customer for the work they have done, as seen in the following image where the customer pays the freelancer the £10 for the work done, and an extra £0.50 to cover the admin fees.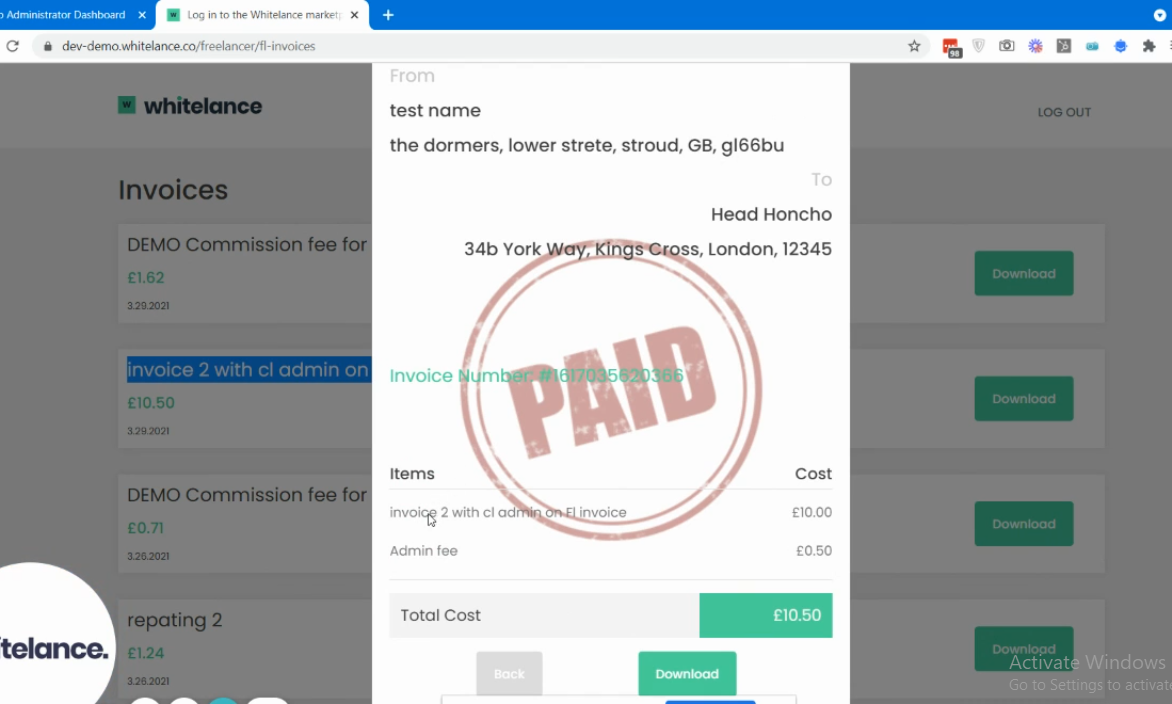 The marketplace simultaneously invoices the freelancer the commission from the milestone they are being paid for. Previously, the charge for the customer's £0.50 admin fee did not appear on the second invoice. This feature ensures that all transactions are legal by having everything clearly labeled.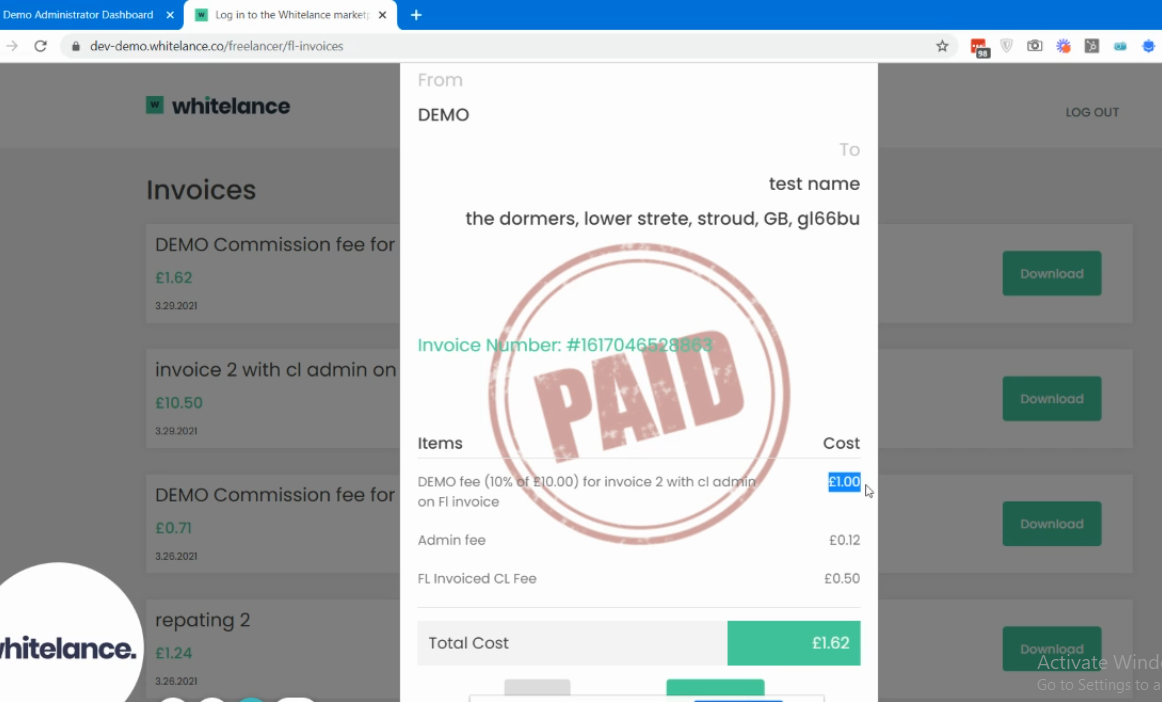 In short, once a freelancer has completed a task and the freelancer approves the milestone, the customer is automatically invoiced by the freelancer. The freelancer is then invoiced by the marketplace, which collects the value of all the fees (customer and freelancer fees), and their commission for helping the freelancer find work.