This guide explains how to rearrange the custom data fields on any page of your talent marketplace.
Video Guide
Step by Step Guide
In a recent update the admins were given the ability to change the order of the custom data that appears in various location of their talent platform. The admin must navigate to the 'Data Types' menu item of their admin dashboard. Each data type now has an arrow up or down at the far right, as seen in the image below, which can be used to change the order in which each custom data option appears.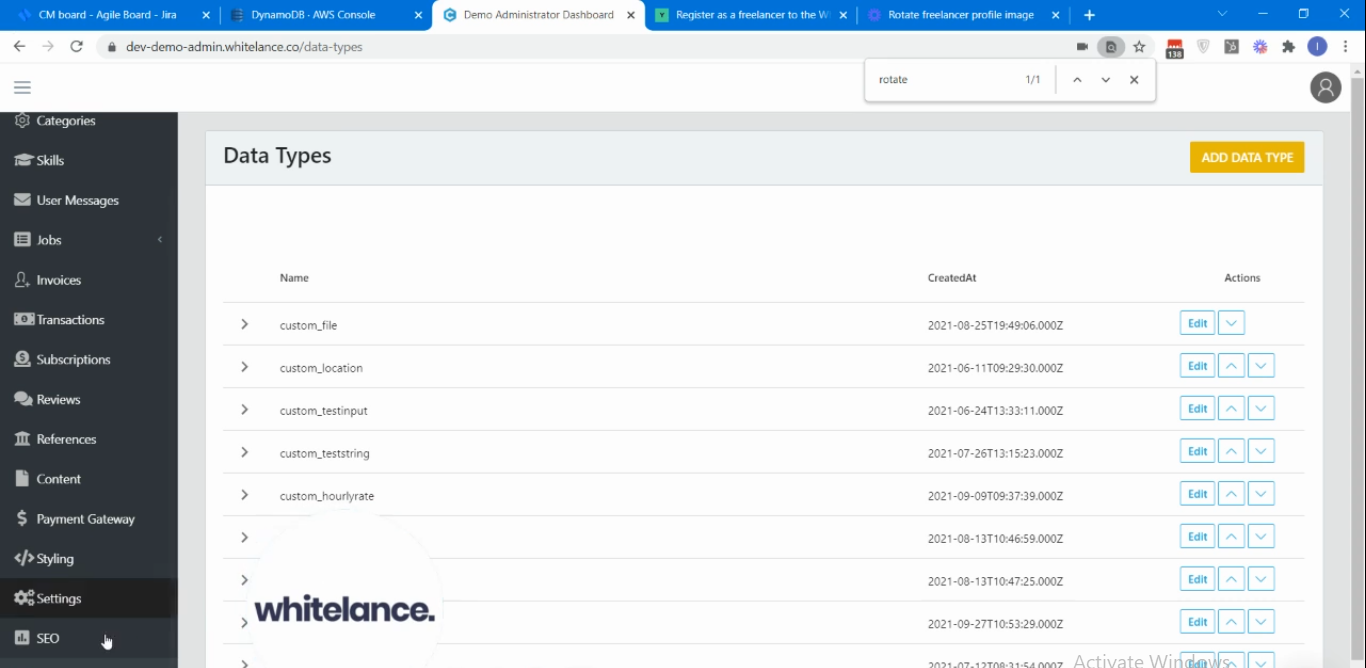 For example, on the freelancer register page seen below, the 'Text input' field, which is a custom data type can be placed below the 'File' input field (also a custom data type) by selecting the down arrow for that item in the admin dashboard.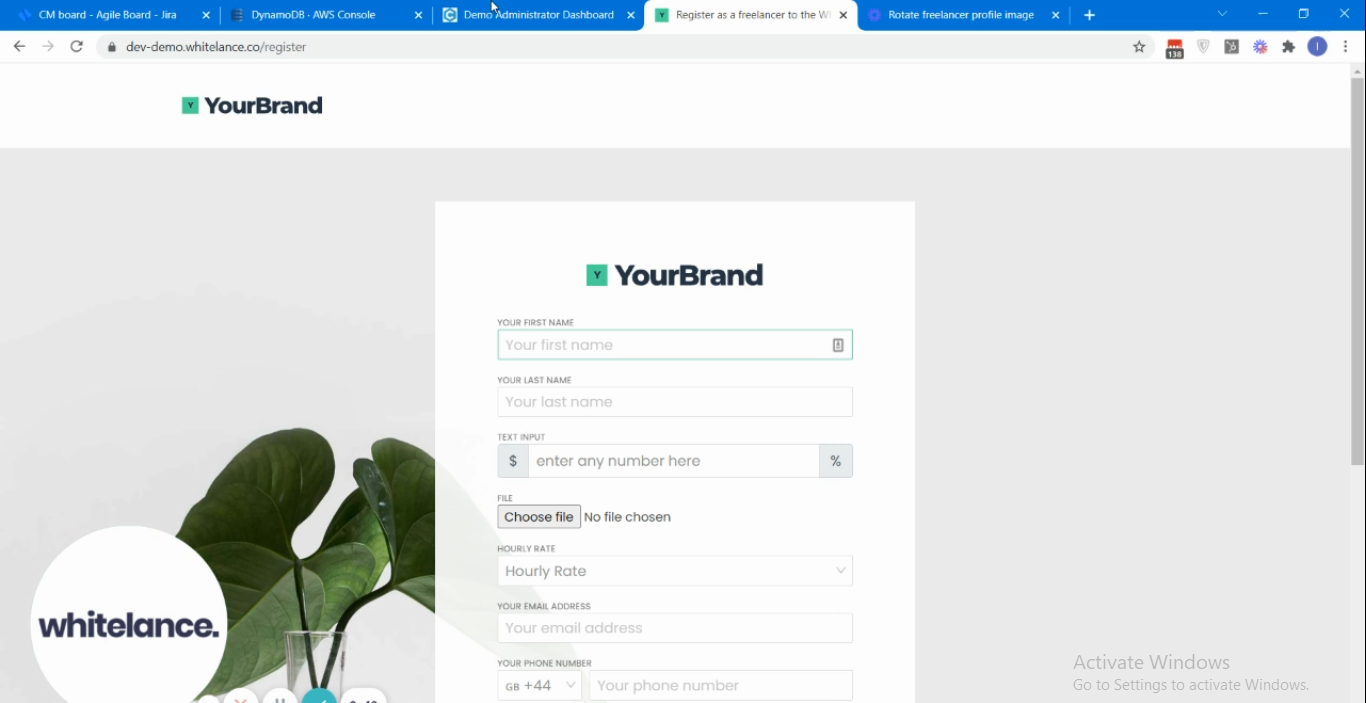 Note that when creating or editing each data type you can choose where it will appear (post a job page, register page, profile page). Not each custom data type will appear in each location, which can affect the reordering.