This guide presents a new data type that talent platforms powered by TalentPools can now use: file uploads.
Video Guide
Step by Step Guide
On your admin dashboard under the 'Data Types' menu item is the option to use several data types. Specifically: text input, single select, multiple select, file. Each of these data types can be placed in one or several locations by scrolling down and selecting them: Registration page, post-a-job page, freelancer profile, customer profile etc.
Text input: Allows the users to input any combination of letters or numbers
Single Select: The user can choose one option from a multiple choice list that the administrator has created
Multi select: The user can choose several options from a multiple choice list that the administrator has created
File: The user can upload a file to provide the data that they want to share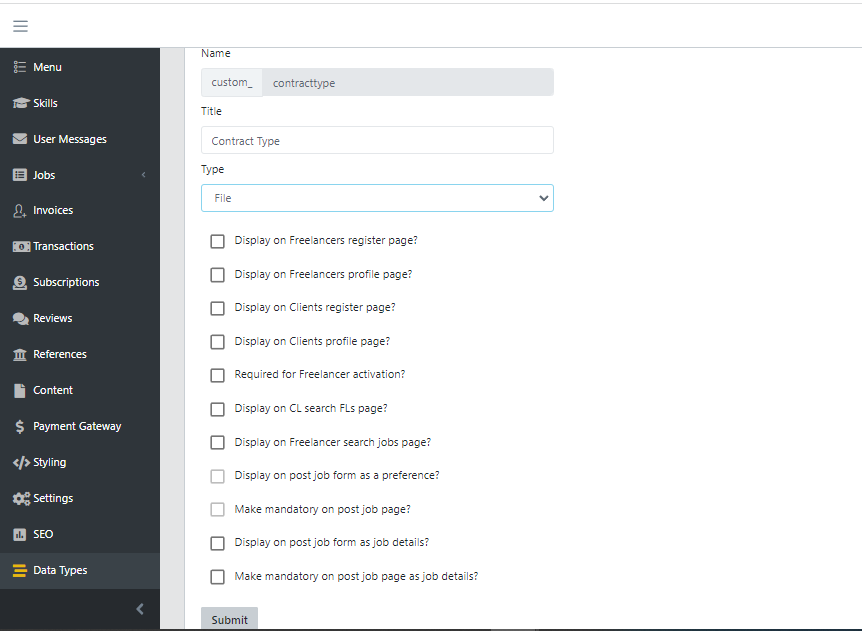 The 'Upload File' field will be available depending on the options selected.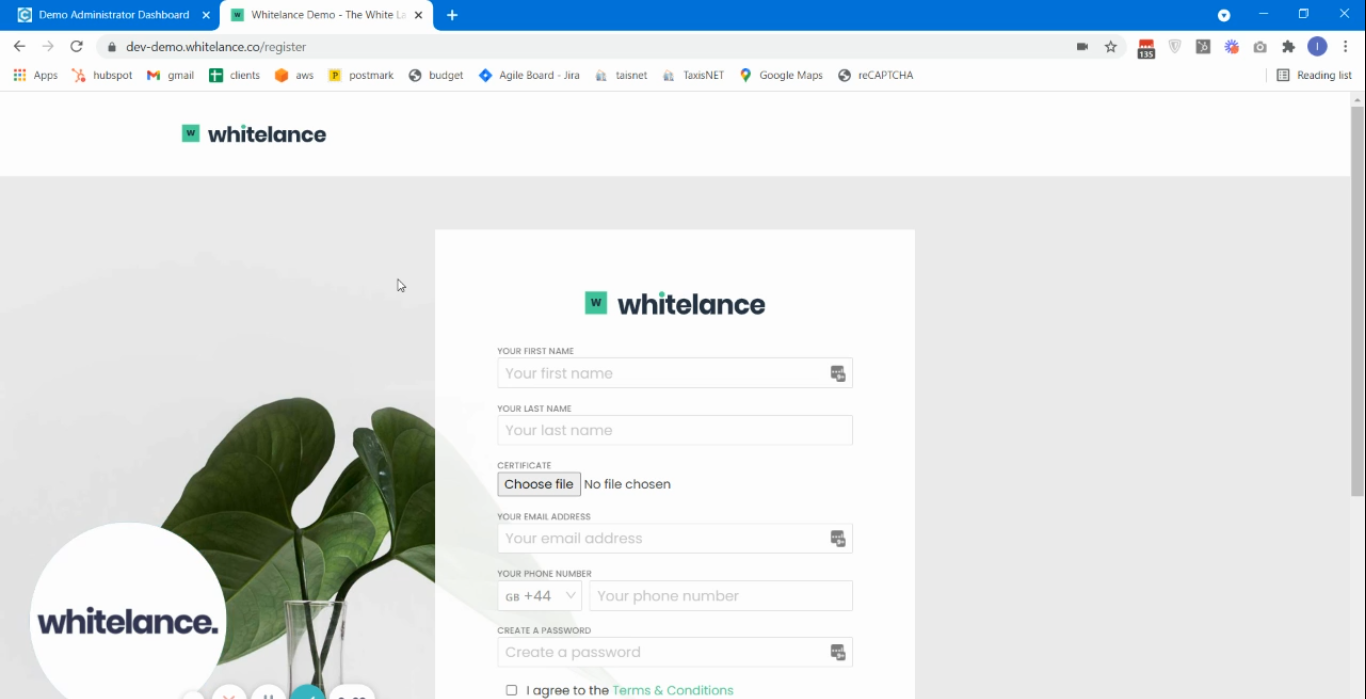 Once uploaded it can be deleted and replaced by another on the user's profile.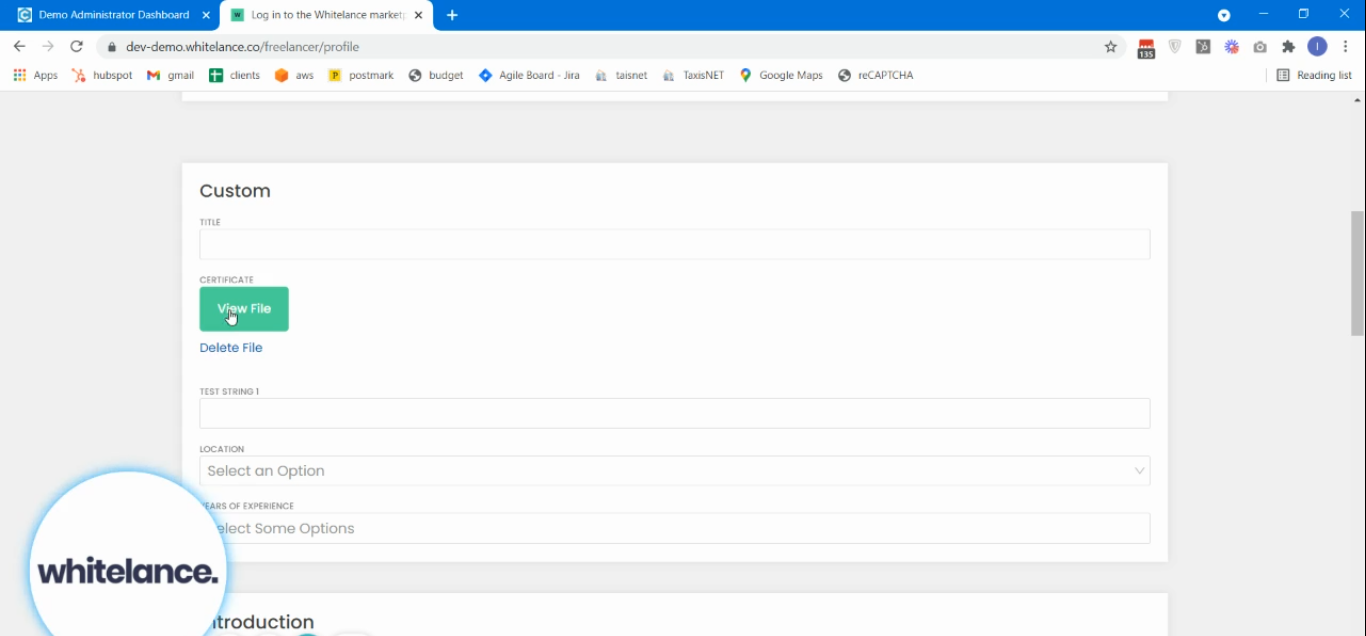 The administrator can also download/delete a user's file by viewing their user data on the admin dashboard.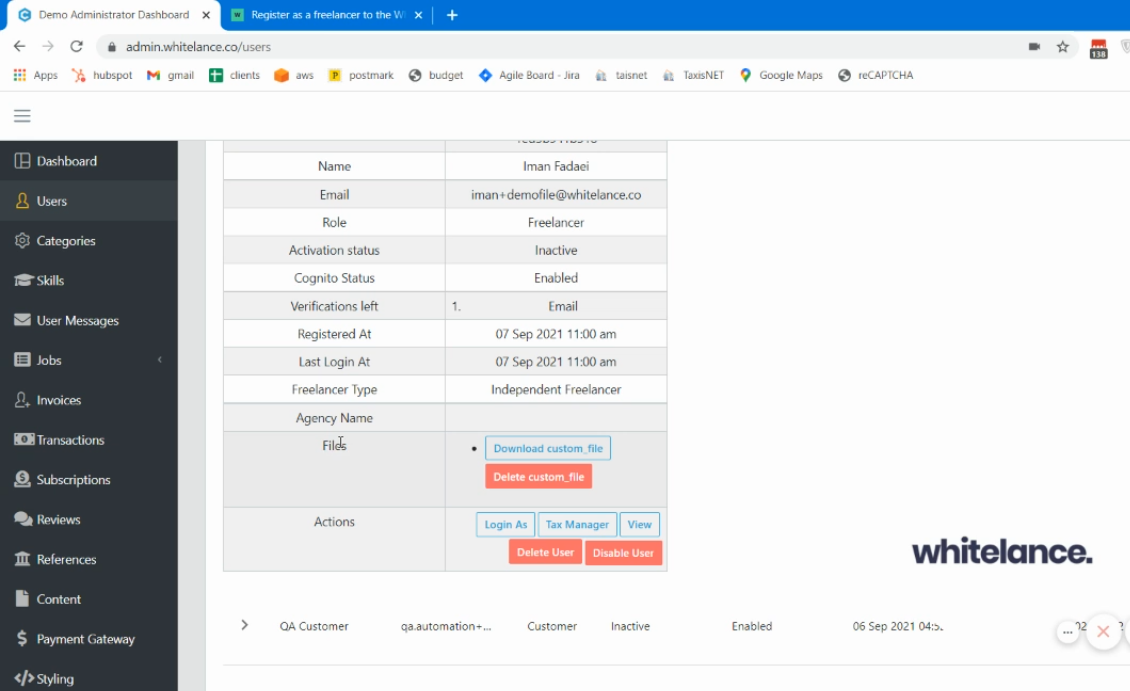 The labels of the buttons and input fields can be changed in the 'Content' menu item of the admin dashboard. For example in the freelancer registration image above, the title of the input field is 'Certificates' but could be changed to 'Compliance Details' or 'curriculum vitae' etc.