This guide explains a new feature that creates a less cluttered view on the customers' 'view contract' page for talent marketplaces powered by our contractor management software.
Video Guide
Step by Step Guide
In your admin dashboard under the 'Settings' menu item is the option to 'Hide the Freelancer's Proposal text on the manage contract page?' .

When this feature is not enabled the customer has the following layout when viewing the contract page.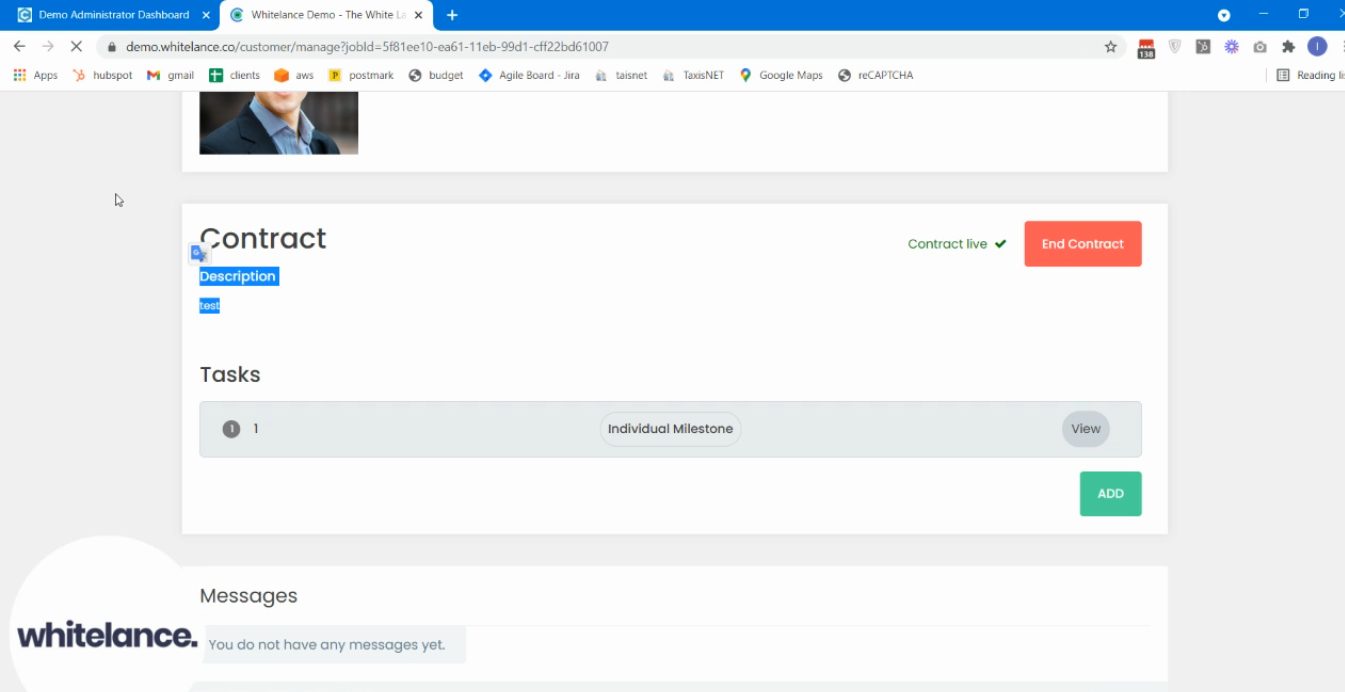 Once the job is active however, it may seem unnecessary to have the freelancer's proposal heading the contract details. The freelancer proposal can be hidden by enabling this feature, which will change the layout to the view seen in the image below.