This guide explains how to set tax rates in Stripe, based on location, for your users that pay a subscription to your platform.
Video Guide
Step by Step Guide
Depending on the model that you use to make your marketplace profitable, you may choose to charge your users a subscription fee, and you may need to charge them tax. To set a tax rate for these subscriptions, log in and navigate to the Stripe dashboard and select 'Tax Rates' on the lower left side of the screen.

To add a tax rate for a region, click 'New' in the top right corner and specify the tax type & rate, region in which that tax will apply, and add a description. The tax rate for each region you are selling into must be manually added. No tax will be charged to a customer that operates ina region that does not have a custom tax rate.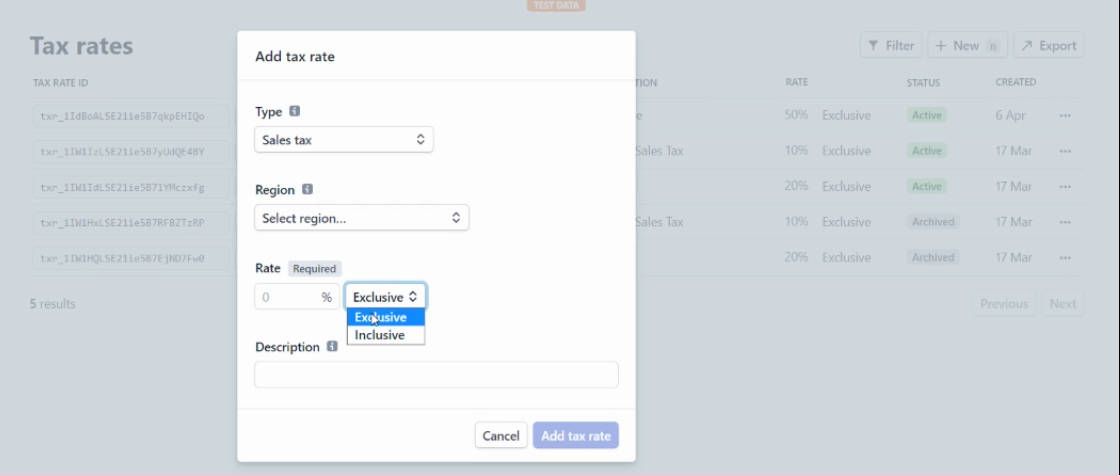 Stripe will automatically charge the custom tax rate based on the billing address of that customer. If the address is not available, Stripe will use your IP address location, which can be manually changed. If the platform faces an issue, no tax will be issued on that invoice, however it will use your billing address to set the tax rate for the customer so that from the next invoice it will have the correct tax rate.