This guide explains how to enable a landing page for a customer to post a job directly into the category they choose, as opposed to making them navigate to that category page.
Video Guide
Step by Step Guide
This feature is enabled in the admin dashboard under the 'Settings' menu item.

When this feature is enabled, customers will be able to navigate to [www.yourMarketplaceWebsite.com]/post-job, which will load the following page. It shows all your freelancers as bubbles at their working location on the map and each bubble can be selected to load that freelancer's profile.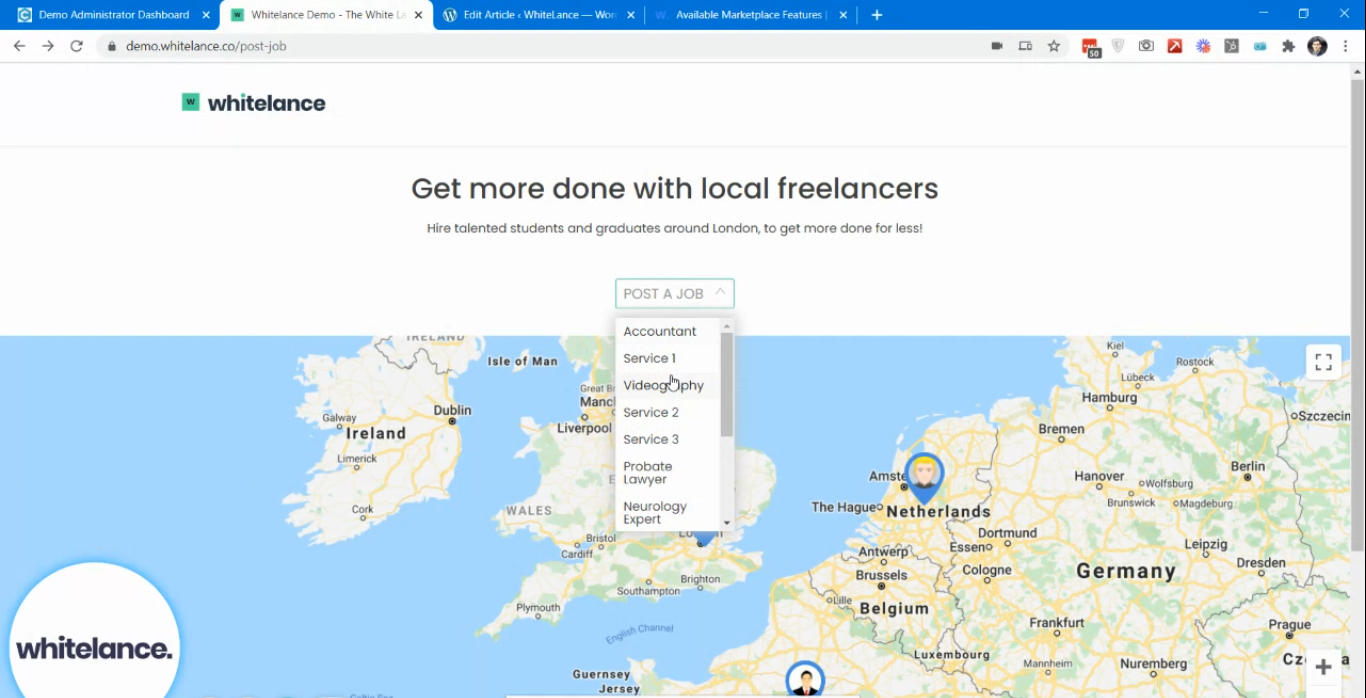 The customer chooses from the drop down list which category they want to post their job into. This will navigate them to the job posting page as seen below. The link shows that the job will be posted into the "Service-1" category.