This guide explains how to hide the preferences section on the customer 'post a job' page.
Video Guide
Step by Step Guide
In your admin dashboard under the 'Settings' menu item is the option to 'Hide the Preferences section title on the Post Job page?'

The preferences section is a valuable tool that customers can use to specify wanted characteristics of their future contractor workforce. Depending on the custom data that the administrators have created, there could be lists of specifications including geography, years experience, gender, age, education level and much more. Moreover, once the job has been posted, these preferences automatically generate a list of freelancers that meet those preferred characteristics for the customer to assess.
For marketplaces that do not want to use preferences on job postings and do not want their customers to view a specially-made list of freelancers with the specific criteria they want, the section can be removed. If it were not removed, and the marketplace had no preference criteria the section would be titled but empty, as it appears in the image below.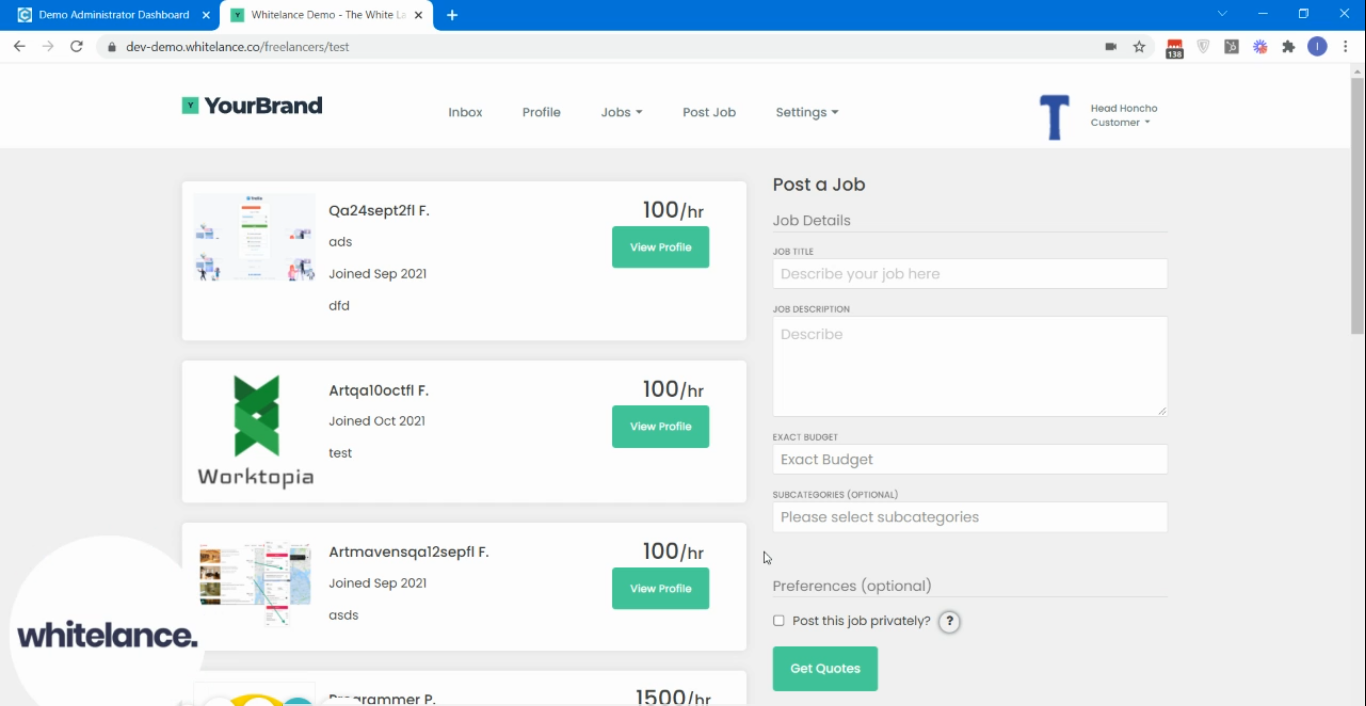 By enabling this feature the entire preferences section is hidden as shown in the image below, making a nicer appearance on the post a job page.